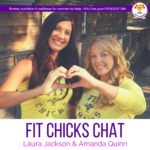 The question, do you truly trust your intuition was an interesting one for me to think through while I was preparing for my interview with the amazing Marci Moberg who is an author, intuitive coach and healer and all around wonderful lady.
In todays interview we talk all about intuition, how we can learn to understand it, why we have trouble tapping into it, what intuition can look like for you and some specific tips and tricks to training yourself to trust your gut once again.
Marci also shares her own story of learning and resisting her path as well as how she knew there was no way to continue to resist and why everyone needs to listen to the voice and signs around you pointing you in the right direction for your life if you just pay attention.
I truly am honoured to share this interview with you all and so grateful to have had Marci join us.

BIO
Marci Moberg is an intuitive coach and healer with a passion for reconnecting sensitive souls to their forgotten intuitive nature. Marci's work includes coaching individuals and groups to develop their intuition, understand their sensitivity, own their power, and navigate life transitions and relationships with authenticity. Her popular online course Intuition 101, is a life-changing course on practical intuition development. Marci has been featured on MindBodyGreen, the Huffington Post, Reader's Digest, Bustle, ThriveGlobal.com, LifeHack.org, television, and many podcasts. You can follow her inspiring tips and writings on her website, www.marcimoberg.com